A Special Invitation
for Spiritual Cinema Circle lovers
"Moondancing is my heart dance. Since we're all one, you may find that it reflects yours too."

– Karen M. Black
---
Yes Karen! I accept your invitation
Unsubscribe anytime.
We won't share
your e-mail – ever.
---
About this offer
This page describes a special invitation for Spiritual Cinema lovers. If you sign up, you'll receive Moondancing: Whispers from your heart at no cost, a soul letter created by Karen M. Black.
You'll receive the following gifts:
PRACTICAL TIPS – "Six ways to know instantly if you're off-track (and the six secrets to getting back on)" - 16 pages, $47 value
A JUICY PREVIEW – Three chapters of Moondance the novel: An addictive spin on life, love and the nature of reality (35 pages)
ONGOING INSPIRATION – Moondancing: Whispers from your heart ($97 value) – a short, easy to read soul letter sent to your InBox every couple of weeks.
You also get TWO MYSTERY OFFERS worth $87 within two weeks of accepting (watch your email).
What happens when you sign up
Within a few minutes, you'll receive an e-mail with a link to your gifts.
You can unsubscribe at any time (and keep the gifts).
We won't share your e-mail – ever.
You'll receive Moondancing: Whispers from your heart every other week.
In a couple of weeks, you'll receive TWO MYSTERY OFFERS worth $87 (watch your e-mail).
About the Moondancing soul letter
Our mind-heart connection is a beautiful dance. At times, our heart leads. Other times, it follows.
Knowing which to trust and when (this Moondancing we all do) is an art that most of us must cultivate.
Moondancing...Whispers from Your Heart is the soul letter for seekers that will help you move with the steps of your own, most intimate dance.
---
It's an easy add...
...to the great things you're already doing!
Unsubscribe anytime.
We won't share
your e-mail – ever.
---
A personal message from Karen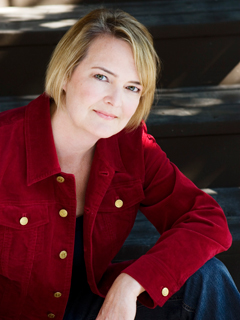 Welcome Spiritual Cinema lovers!
Like many of you reading, I've made a conscious decision to open my heart, even when life throws me challenges.
I'm passionate about growing and creating. I call this being a Heart Explorer.
I'm Canadian. After being a city dweller for 25 years, I left the condo life and am learning how to garden. A few years back I left corporate life, too.
I have a knack for writing simply. But what's important isn't really the words.
What's important is the ocean we're all swimming in. The ripples that words have the power to create in your energy sea.
We can't help but see the earth's challenges. The stark polarity. All those sticky things to fear. But we can't possibly be everything to everyone.
What we can do is solve our own heart's puzzle. Meet our own shadows. Swim again toward the light.
On land, we can resolve to go with the Earth as she shifts. Cultivate our talents. Respect others' free will. Give a little more than we demand.
We can consciously open to the whispers of our hearts and rest, knowing...
...that even if we don't say a word, we quietly ignite those around us.
Moondancing is my heart dance. Since we're all one, you may find that it reflects yours too. I thank you for stopping by.
Sincerely,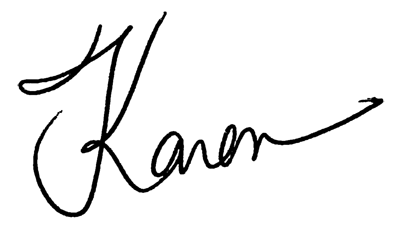 Karen M. Black
Heart Explorer
---
Are you a Heart Explorer too?
Unsubscribe anytime.
We won't share
your e-mail – ever.
---